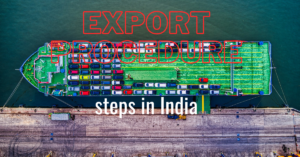 Introduction : 
Welcome to Powerlinekey.com Startups & International business encouragement blog. International Business is now the most profitable standard business in any country. I am going to share with you an international business startup with an easy import-export procedure and documentation in 11 easy steps.

Many small businesses and manufacturing have begun its global expansion as exporters and serving a foreign market.
International business Barriers
Export barriers are divided into four large categories as per Wikipedia: motivational, informational, operational-resource-based, and knowledge.
Trade barriers are government laws, regulations, policies, or practices that respect and protect domestic and international rules. The special country may produce special unique quality competitive products or services for the global market.
Import-export business procedure and documentation :
Step 1. Inquiry/verification/presentation/ –
In the first step, you may inquire about your buyer identification-verify genuine business-own presentation-understanding properly demand goods or services in detail -Receive importer demand details In written company pad. Develop competitive quality potential products or services.
Step 2. Develop sample –
Share sample peace with each other as supply commitment and finalize supply terms and conditions.
Step 3. Contact shipping company and goods insurance company –
If you are new contact the authorized forwarding agent to get all necessary requirement details.
Send quotation or proforma invoice in clear details with product or service,
(price/quality/quantity/description of goods/mode of payment/mode of transportation/process of packing goods/packing material to be used.
Step 5. Get clearance from the importer and start production –
Receive your sending quotation approved by the importer with seal and sign after start production.
Different payment modes choose the best secure payment mode; information will be available in your Bank.
Prepare commercial invoice and register ad code by the custom in the port of shipment.
7. Prepare shipping instructions/packing list-
Follow by specific goods international shipping instructions, instructions will be available by the freight forwarding agent. Prepare item wise contents of the packing list and certificate of origin.
8. Submit shipping bill-
Shipping bill to customs can be submitted by his/her self or authorized custom house agent.
9. Loading of goods –
The exporter or agent may submit a shipping bill to the transport agent.
Bill of lading is provided by Transport Company after loading goods in the career.
11. Submit all documents to the importer and apply for export drawback-
With that, he or she will be able to collect order shipment.
                                                                  With these steps, you may start an import-export business right now. If you are looking for an international business startup, then subscribe and share it with your friends. Please feel free to ask for any suggestions or comments.
Import-export advantages :
Exporting can get foreign currency income experience, boosts the country's economy, also avoids the cost of establishing manufacturing high price operations in the target country.
Exporting may help a company achieve experience, Ownership advantages, international experience, and the ability to develop competitive quality low-cost or unique products.
Import-export business disadvantages :
Exporting may not be possible unless the right business locations or buyers found abroad.
Without strategic or market analysis high product costs or transport costs can make exporting uneconomical.
Without a safe and secure policy, secure payment, international trade procedure, and long-term business policy trade barriers can make exporting uneconomical and risky.
For small and medium businesses (SMEs), export is generally more difficult than serving the domestic market, if your products or services have not unique or competitive quality. 
Also read :
Subscribe to our YouTube channel to get more startup tips free link –
Email- globalcraftsline@gmail.com
Google docs presentation shareable links – https://bit.ly/3deskJ9
Face book page – Prasanta Startup link – https://bit.ly/2YrdKK4
Face book page – Global crafts line link – https://bit.ly/3354rlw
Face book page – CL-India travels link – https://bit.ly/39zDR52
Linkedin page – Prasanta Startup link – https://bit.ly/3f9U9CI           
Pinterest link  – https://www.pinterest.com/prasantaanalytics
Instagram-
https://www.instagram.com/globalcraftsline/
Twitter-
https://twitter.com/GlobalPrasanta
Sites google.com-Google domain –
https://ps.powerlinekey.com/home
Face book group –
Global women entrepreneurs' group link –
 https://bit.ly/2Etp0O9
Global small business demand & supply analytics group winner link –
Imports & exports group link –
LinkedIn group –
International & small business link –
Thanks for watching it.