13 steps to prevent corona virus in hindi || Corona virusse bachne ka gharelu upay ||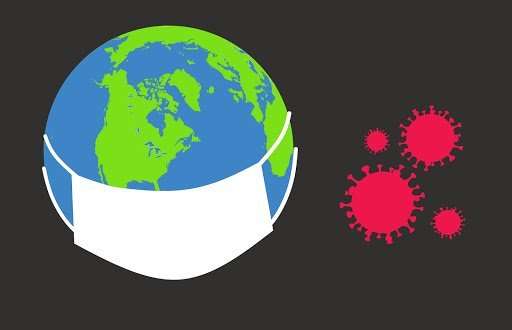 Steps to prevent coronavirus(Covid-19) in Hindi ||
Corona virus se khudko protect rakhneki gharelu upay ||
Hum sabke liye ,pura duniya me ak bara enemy hume challenge karraha hay aur wo hay "coronavirus"As a responsible citizen hum sabka dayitya Banta hay hum khud ko protect kare aur global humanity ke sath Khara ho.Kya ap janna chahte ho kaise hum khudko sahoj aur gharelu tarikese corona viruse protect karsakte hay?
Problem jitna bara ho iska solution bhi hote hay.Isliye problem ko dhiyan me rakhe solution ko focus karna chahiye.Aapko apne manko shant rakhna hay, aur iska sahi stepsko follow karna hay.
Namaste friends mera nam hay Prasanta Debbarma aur aap connect horahe hay powerlinekey.com. ke sath.Aj hum janenge(steps to prevent coronavirus) corona virus or covid-19 se kaise khudko protect rakhneki upay.
C

haliye jante hay Ye coronavirus kia hay?
(कोरोनावायरस रोग को कोविद 19 के नामसे भी जाना जाता है)
Coronavirus rog ko Covid 19 namse bhi jana jata hay.ye virus felneka mukhoya karon hay ak dusrese close contact aur community ke duara.Sankramit bektike khasi,cheeknese mukh aur nakse nikla bundose sankramit hote hay.
ye boonden kisike haath se aur sankramit bektise pas se bhi phail sakate hain.Apne beemaar hone ke jokhim ko kam karne ke lie,pehele shant hoke sahi steps ko follow kare. kadam uthaen.ye kuch tarike hain jo aapako Covid-19 ke risk se protect karsakte hay.
Corona virusse kaise bache aur upay?
Dusra bara challange hay Hamare purane jiban chariya ya obhyas,jane anjane me bohot kuch activity hote hay,aur sahi dhiyan khudke upor na laga panese kuch risk factors rehejate hay.Isliye thorasa serious hoke apne rojka jo work schedule hay usko analysis kare, Prateek ghante ka.Kuch prosno kijiye apne sath.
13 important steps to prevent coronavirus (Covid-19) in Hindi
Upay (how to protect yourself) –
1.Apne haathoko hamesha saaf rakhe,sabun aur hand sainitaizar jisamen kam se kam
60% alkohal hota hai. kam se kam 20 sekand ke lie apane haathon ko achi tarah dhoen.
2. Apne aur doosaron ke beech me sahi dooree banake rakhe.
3. Jo log beemaar hain, unke nikat sampark se bachen.(sahi protection rakhe)
4. Agar aap beemaar hain doctorse sampark kare aur ghar par rahen,
5. yadi aap apke sehetka gambheer lakshan dekhte ho tab helpline nr aur passke swasth seva kendra
se contact kare.
6.Apne Khasi aur cheek ko kaaprose cover kare.
7.Face mask use kare.
8.Buzurg /dilki bimari se jurit/phefre ki bilamri/ diabetes /dusre bimari se juri logoko
special care kare.
9. Apne parivaar aur apne samudaayon kee raksha ke lie government ke diye
huye niyomko palon kare aur ek saath milke kam kare.
10.Public place or health center or vaccination place me aapneko protect rakhe.
11.Apke kharide hua saman ko proper wash kare,agar vegetable kharidte hay to usko achi tarah se wash kare fir use kare.
12.Apne man aur sarir ko roj saf kare aur ak step develop kare.
13.Sahi khana le jo sarirke nutrition gap ko fill rakhe.
Apne man ko positivity me rakhe aur sarir ko fit rakhne se,aapka bhitarka immunity power grow hota hay,aur apka sahi immunity power apke kisibhi bimari se khudko protect karta hay.
Rog pratirodh samatako baraye –
Input :
Rog pratirodh samatako baraneke liye,aapka apke bhitar rojka input ke bare me aapko dhiyan rakhna chahiye.
Aap kya dekhrahe hay,kya kharahe hay,kya sunrahe hay,kya kam karrahe hay total practice kya horaha hay.
Output:
Jane anjane me bohtsare toxin aappke sarir aur manme inputhote hay,isko bahar karna bohot jaruri hote hay.Isliye aapko fresh aur fit rakhne ki jojo steps aur formula hay usko apne bhitar use karna chahiye.
Yoga and Meditation
Water
High Protein food
Nuts
Green vegetables
Lemon water
Exercise
.
1.Un hygienic, fast food,Giada samoyme pachane wale khanese bachen.
2.Sahi matra me pani piye, aurAsanise pachne wale khaneko ,aur Sahi carbohydrate, protein, fiber, vitamin jukt khaneko tatha nutrition jukt khaneko use kare.
3.Sarir charcha aur vyaayaam kare roj (kamse kam 30 to 40 mitutes).
4.Stress ko kam kare aur sahi daily routine develop kare,pranayam, meditation obhyas kare.
5.Sahi matrame nind puri kare.
6.Vaccination kare.
Govt se diye huye naye update ko najarme rakhe.Pehele khud bache aur fir samajko surakhit rakhneki prayas kare.Apne dayitya ke prati sajag hona
yani apneko sakaratmak urjame nibesh karna aur khudko ak step upor uthana chahiye.
Chaliye aksath kharen hote hay covid-19 ke viruddh.
Conclusion :
Ye formula aur steps ko follow karke aap corona virus(Covid-19) se khudko protect karsakte hay.
Also read :
Online skill development:
Earn money:
Business software and tools:
Your valuable subscription-like – suggestion & Share would be appreciated. Always feel free to write comments or your valuable suggestion toward supporting Small Businesses.
Jure rehene ke liye bohot bohot Dhanyawad.