Get the Benefits of a Free Business School Education
It is for those who want to explore their career at an advanced level or start their own businesses. However, a traditional business school might be costly or not accessible everywhere! After conducting extensive research, we discovered Alison, as a free international business school.
Alison is an Ireland-based global online skill development institute, that provides more than 4000 online courses online including diplomas, professional-level skill development training, and certificates. Professional training may help you add a new skill to your resume or start up your own business. This training may also help you take an advanced level of job preparation.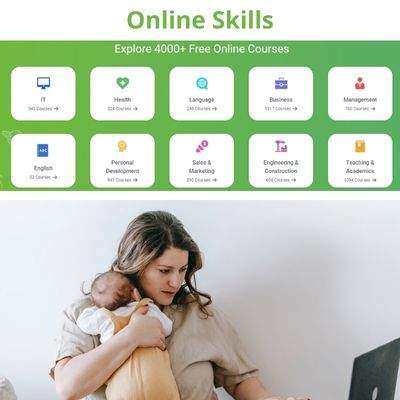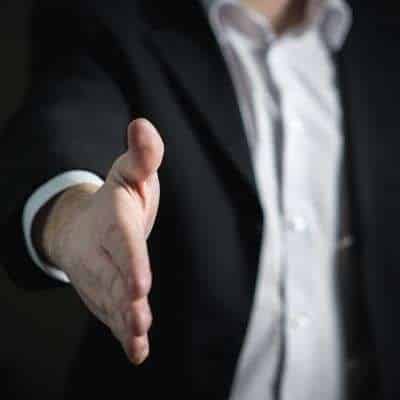 How to get the latest skills in demand:
This advanced level skill training allows you to include the world's leading company, CEO's experience, and suggestions.
Start learning from global leading experts' examples:
Google, University of Cambridge, Stanford, Microsoft, OpenStax, and Saylor. Here are some examples of top skills in demand on a global scale that you can start right away:


                                                                                                                                                                

Language skill,

Entrepreneurship skill,

Leading business skills,

Marketing skill,

Digital marketing skills,

Expanding small businesses,

International business skills,

Business administration skills,

Accounting skill,

Business operation,

Market research and analysis,

Personality development,

Technology (IT) skills,

Management skill,

Health-related skill,

Teaching skill,

Engineering and construction skills,

Project management skills,

Manufacturing skill,

Quality management skills,

Data science,

Fitness,

Music skill,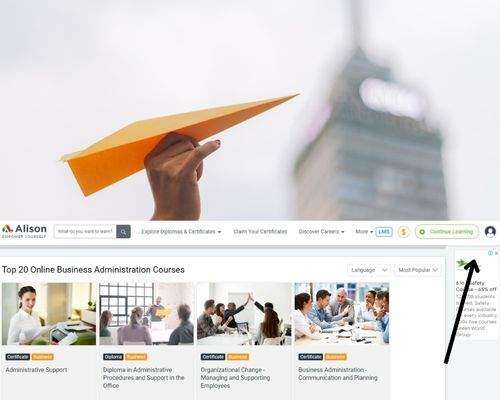 Benefits :
Over 5 million graduates with free access
CPD Accreditation and certification
Download the Alison skill app for Free
Start learning anyone from anywhere Free,
# Who really needs
# Upgrade your own skill to the next level,
# Strengthen own resume,
# Job preparation,
# Become an entrepreneur,
# Starting new business owners,
# Women entrepreneurs,
# Small business expansion,
# Connecting with global demand-supply,
# International business development,
# Employee training,
# Personality development,
# Working from-home moms,
# Students,
How to Begin Learning from the best Free business school?
You can start following these steps:
1. Sign up for free.
Follow our link: click here
2. Log in to your own dashboard.
3. Choose your course and start now.
Conclusion:
You do not require any specific qualification from this free business school to start learning online courses. You can continue your course modules by skipping the advertisement. However, you may also learn without ads by paying.
After finishing your course, you may claim your certification by following Alison's guidelines. It's a great social contribution by Mike Feerick Founder & CEO, Alison empowering the social environment through education. If you feel this article might help someone who really needs it, please share it with them. Your valuable contribution would be appreciated.
Also, read our related article:
Thank You.Powerlinekey.com