Keys to success | एप्पल कंपनी फाउंडर स्टीव जॉब्स सुझाव छोटे बेबसाय के लिए । बिज़नेस स्ट्रेटेजी In Hindi
Steve jobs ke bareme to aap sab jante honge,jo co founder hay, multinational company apple ka. 1st April 1976 Steve Jobs and Steve Wozniak ne milke apple computer ka nirman kya. californiame, Apple company Net Worth abhi 2021 $2 Trillion usd sebhi jiada hay.
kuch achya production ke piche ,ak sahi target,niyom,niti,strategy, policy aur hardwork chahiye.Aj hum share Karne Ja Rahe hay Steve Jobs ka 16 most important advice small business ke liye.
Jisse aapbhi follow karke apne micro small aur medium enterprises ko ak sahi success tak leke jasakte hay.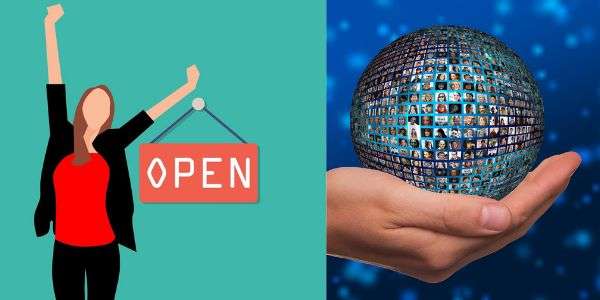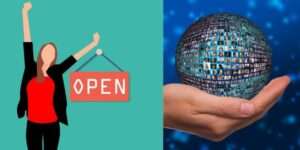 Steve Jobs's 16 most important pieces of advice for small and medium enterprises to avoid mistakes:
Keys to success tips by Steve Jobs | Business strategy by Steve Jobs ( C0-Founder of Apple)
1. Ap aur apke dream ke bichme jo hay ,wo hay apka ichya shakti aur biswas ,ke ye sambhov hay.
2. Aap Ak lamba sas lijiye aur choriye,aur kya jiada mehatyapurn hay isme dhyan ya focus kijiye.
3. Apne jindegime Kuchbhi chis bina karon nahi hota,ye sab kuch apko kuch na kuch sikh deneke liye hote hay,sab kuch ke piche kuch karon hote hay,lekin log isko different different rup dedeta hay.
4. Kabhi kabhi life apko wo nahi deta jo aap khojrahe ho,iska matlab ye nahi hay ke, aap deserve nahi karte,balke aap issebhi jiada deserve karte ho.
5. Ap kisi dusreke kehenese apka decisions set mat kijiye,kioki is decision se jo result ayega ,ye apko hi iska result face karna parega.
6.Apka jo pain hay,kabhi kabhi jo hard time me hote hay.pain samajhte hay na,jo dukhta hay,kabhi kabhi aisa lagta
hay ke pura pahar upor ake gira hay,aur peroke niche jamin hi chala gaya.usi samoy aapke pas do rasta reta hay,ak hay,sirf usi pain ko sochte sochte,isko aurbhi barana,aur khudko destroy karna,aur dusra hay ap apko aurbhi behtar bananeke liye iskohi indhan banale.
AapK konsa effective strategy use kiya,apko kya lagta hay ye strategy effective hay ? ya aurbhi kuch behtar hay,please comment me share kijiye.Aur powerlinekey.com small business expansion tips ke sath juriye.    
7. Safal banneke liye apko fail ko experience karna parega,aur bita hue kalse sikhna chahiye.  
8.Kabhi kabhi life apko hard karta hay,itna hard jaise itse koi sarme hit kya ho ! tab apka jo biswas hay isko pakarke rakhna chahiye,chalte rahiye,ap dekhenge ye jo experience kiye the, ap ye atit ban gaya,lifeme kuchbhi permanent nahi hote.na sukh na dukh !  
9.Apko biswas rakhna hay ke, jo chote chote dots aur points hay wohi apko apke future ke sath connect karega.
10.Apka biswas or trust,ye kisina kisime hona jaruri hay,apka karm,jeevan jo bhi ho.
11.Apka kam apke life ka ak bare time ko cover karne wala hay,isiliye bastab me khush honeke liye ,ak bare kam ko target kare ,jisme aap mahan bansakte ho.
Small medium enterprises ke liye ak sahi product or service ke sath apne ko jure,jisme kamka platform hi ak problem solving great service ho,
isiliye Indian shrastra me bhi likha hay ke aisa karm karo,ke karm mehi dharm miljaye.Isi liye apke bhitarka passion aur quality ko samjhe aur iske sath jurke,job aur life purpose me khudko growth kare.
12. Kabhi kabhi hame kuch chisoko na karna parta hay,ye na hame sunischit karta hay ke, hum koi bhul track me na chala jay.
13. Dekha gaya kisi business me Kuch bare bare jo kam hay, wo kisi ak bekti duara nahi hua,wo sirf ak achye team ke, affort se hi sambhov hua hay.
Isi liye ak sahi entrepreneurship ke liye sahi determined team ko hi choose aur build kare.
14. Hamesha kuch sikhneki bhukhe rahiye ! aur sikh ne ke liye chote rehna hi best hay.
Kioki Ego apko sikhne nahi dega.Aur bare bolte he ke,sikhne ke liye sabse pehele sahi sune,aur aap ak chote bachesebhi sikh sakte hay.Most important hay apka mind prepared hay ki nahi,sikhneke liye?
15. Aap apke grahok ke sath aurbhi adhik karib pouchiye.
16. Koi koi purane log hay ,ye log hamesha bethe rehenge aur puchenge ye kya hay ? lekin ak chota sa larka ya larki, isi sawal ko puchenge ,hum kya karsakte hay iske sath.
Isi liye hum sab logoko kuch naye chis sikhneki chah rakhna chahiye,aur isi liye kisine kaha hay ,jo sikhna band kardiya usiko old kehlata hay.Isi liye hamesha sikhte rahiye khudko aur bhi bara banaiye.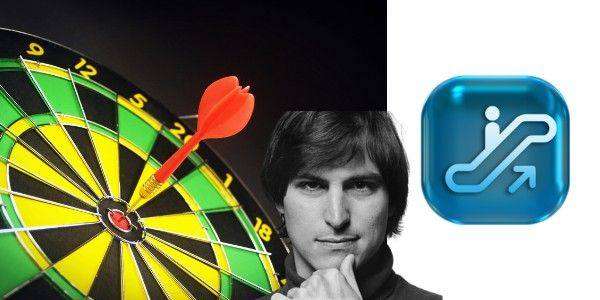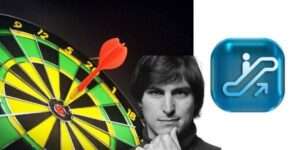 उपसंहार / Conclusion :
Agar aap small medium business (छोटे बेबसाय ) ke liye keys to success dekhenge to,ak Sahi business target, Environment, research, effective business strategy, valuable service, प्रतिबध्दता aur hard work apko apke business success ke sath jurega.
Agar aap kuch bhi point ko sikhe is article se,tab hamara powerlinekey.com micro small medium enterprises growth blog ko khusi hogi.Aur aap dusre ke sath share kare,kioki share karnese knoeledge barta hay practically.
Bohot bohot Dhanyabad.
Also read :
Connect here:
How to start Earning Money :
Online Skill development training program:
Small business and industry :
Important business software and tools useful affiliate link :