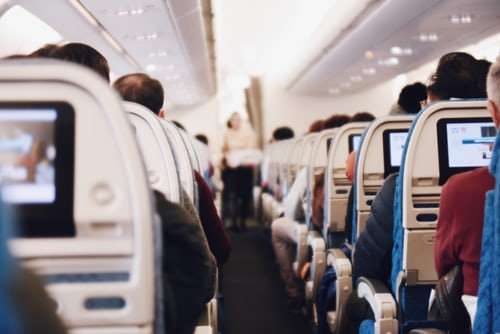 Airport janeke liye kya check kare ?
General Travel safety tips update for national & international airports

–
National & International airport travel rules and regulation anusar travel safety ke liye, Kuch important airport safety tips check kare airport janeke liye jarur dekhe..
Kisi national aur international air travel karneke aage guideline for domestic airtravel in India travel rules or Airport niyom akbar jarur dekhle,kioki apki chotisi Jane anjane bhulse ap police suspect ban sakte ho.Airport ak border hay isme kuch rules hote hay sabke safety ke liye.
kabhi kabhi jo criminal hote hay wo hamesha masum logoke emotion aur kindnessko use karke crime karte hay,isliye hum sabko chokanya rena hay, aur khudko safe rehna hay. Rules manna airport authority ke system ko respect Karna Bhi hote hay. Kuch basic tips hay niche general guideline for domestic air travel in India,safety suggestion ke liye-
As we all know about present COVID-19 situation.There are some rules
changes and update.However basic rules are same everywhere,but
as different state has different protocols
for passengers arriving
at their airports.
Before you start traveling, make sure and recheck your arriving cities
protocols if any !
This city protocol you may find their state government website or
ask specific airlines customer support team.
General covid 19 rules for air traveler:
Covid 19 declaration 
Web Checkin
Generate web boarding pass
Download and use Aarogya setu apps
Quarantine preparation
Social distancing/Mask
Find more covid 19 rules by Go-Indigo
Airlines me Kia allow hay/Kia kare /Do,s –
Re-Check before travel aviation guidelines update.

airport safety tips.

Baggage allowance permission guide.

Apna saman dekhke pack kare.

comfortable cloth.

Thora mota kapra hi acha hote hay flight me.

Light smell deo hi use kare.

alert & sincere reh.
Travel rules/Airlines me Kia allows nahi hay / na kare / Dont !!
kisi Dusre ko Apna baggage na de !

Dusreka bag na le !

airport safety rules cross na Kare !

koi gift bag na carry kare !

dusreka phone na carry kare !

dusreka laptop na carry kare !

Apne laptop aur phone me porn movie carry na kare !

dusreka chocolates na carry kare !

dusreka sweets na carry kare !

dusreka sports items na carry kare !

dusreka metal item carry na kare !

dusreka shoes na carry kare !

heavy jewelry na carry kare !

fireworks & materials na carry kare !

match box na carry kare !

radioactive materials na carry kare !

gas materials na carry kare !

bleaching powder na carry kare !

wet battery na carry kare !

paint materials na carry kare !

pesticides na carry kare !

magnetized materials na carry kare !

toy guns na carry kare !

High smell perfume use na kare !

Restricted item carries na kare !
Conclusion :
Me asha karta hu guidelines for domestic air travel in India and travel rules ko follow karke aap aapka flight journey bohot anandadayak aur subho hoga.
 Read more article from powerlinekey:
Growing business: Global profitable small business ideas and Public health solutions
MSME,s 10 Most Important Govt services Online Portal for Micro,small and medium enterprises in India
How to start an Import-export business in India-Hindi
Top16 growing small businesses and trending business ideas after lockdown
Find important business development tools :
RealEstate Agent Diploma CPD Accredited || UK & internationally recognised accredited qualification
Instagram for business || How to earn money with instagram app
Earn money with dog training centre || Dog Behavior & Training || Dog training courses
Advance diploma in business administration || Online course for business administration jobs
Advance diploma in digital marketing || Online marketing master
Handmade soap making process online skill development || Work from home
Please positive responsive bane aur acha lage to share kijiye.
Thank you.